Our developers are the heartbeat of our company and are responsible for developing the technological base for our online job forums.

This international team, currently consisting of seven developers, works together to develop high performance, tested and scalable web applications and deploys them.
This is done using the very latest development tools, such as git, unix/linux shell, linter, testframeworks, docker or scaled cloud hosting (AWS) and is processed using a PHP Framework such as Laravel or Lumen.

The development environment is also supervised and developed further by our DevOps Engineers within the team.
MEET AHMED.
"JOBLOCAL STANDS FOR CONTINUOUS LEARNING, BALANCE AND A SENSE OF FAMILY."
---
FRONTEND DEVELOPER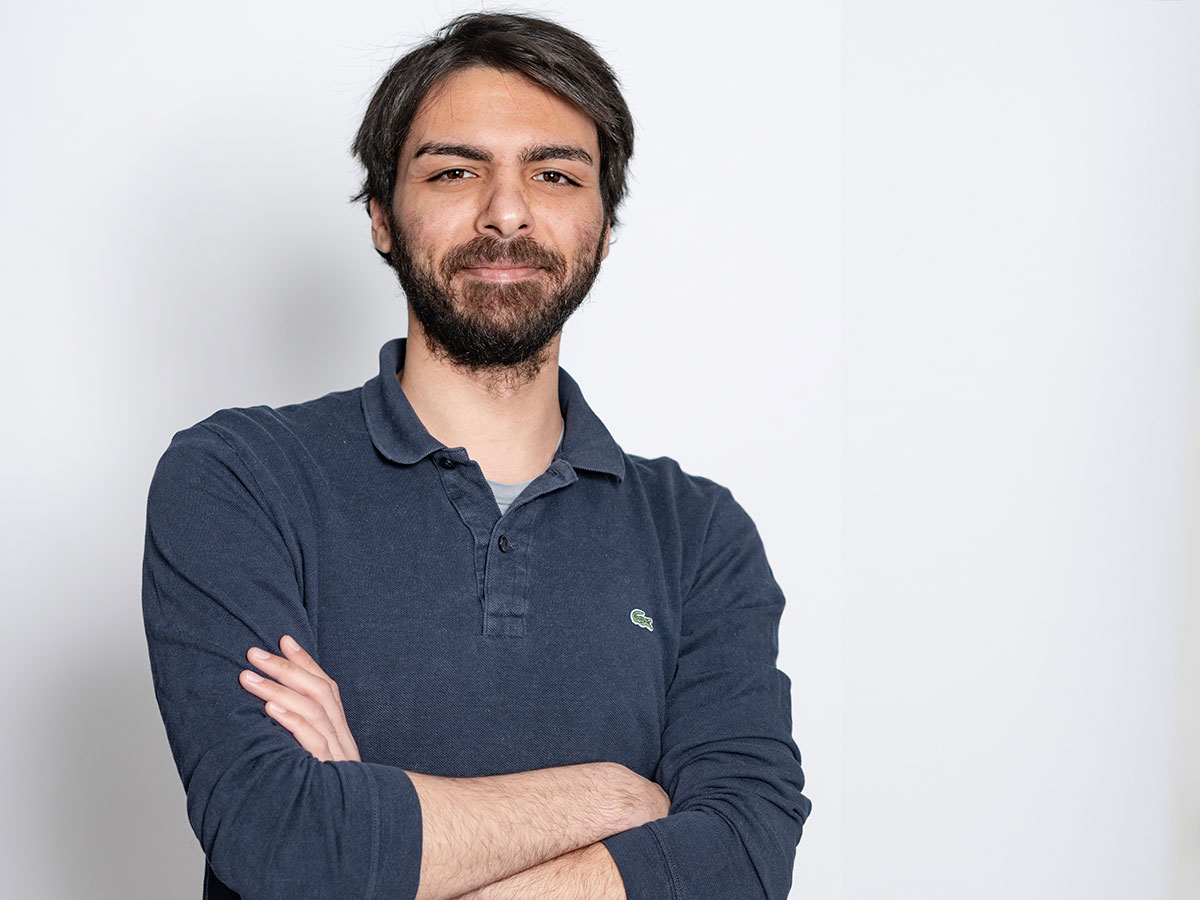 MY STORY
I started my career at joblocal as a Frontend Developer, early spring 2018.


MY EVERYDAY TASKS AT JOBLOCAL
To do, what I do, you need to have a laptop ;-). Jokes aside, you definitely need a clear and structured mind, a high level of energy and curiosity to learn new things.

In a simple way, I develop new features for our job boards and make them look pretty and attraktiv to our users.

---
MY ABSOLUTE HIGHLIGHTS WORKING FOR JOBLOCAL
---
For me, the highlight is for sure the experience I gained so far. joblocal stands for continuous learning, balance and a sense of family.

---
WHAT'S IT LIKE WORKING WITH ME
---
I am not a lunch person, most of the time: coffee is my lunch. My colleagues need to know that my German is bad and I speak Englisch most of the time.

---
MY DREAM CAREER AND WHAT BECAME OF IT
---
I wanted to become a doctor but after watching a surgery of a frog, I knew, this is not the right thing for me. And I always loved programming and I am lucky to follow my dream today and do exactly what I want to do.
---
WHO WOULD I REALLY LIKE TO SWAP JOBS WITH
---
I'd like to switch jobs with Sina one day. People & Culture sounds so interesting to me and I like the fact who we name it within joblocal, not calling it HR.

---
WHAT WOULD I SAY TO MY 16-YEAR-OLD SELF
---
My 16 year-old, I'd suggest to learn German as a second language instead of French. And to always believe in yourself, to get the job and make the experience you dream of.
MEET STEFAN.
"GREAT FUN, GREAT FEATURES AND REAL COOLNESS"
---
SOFTWARE ENGINEER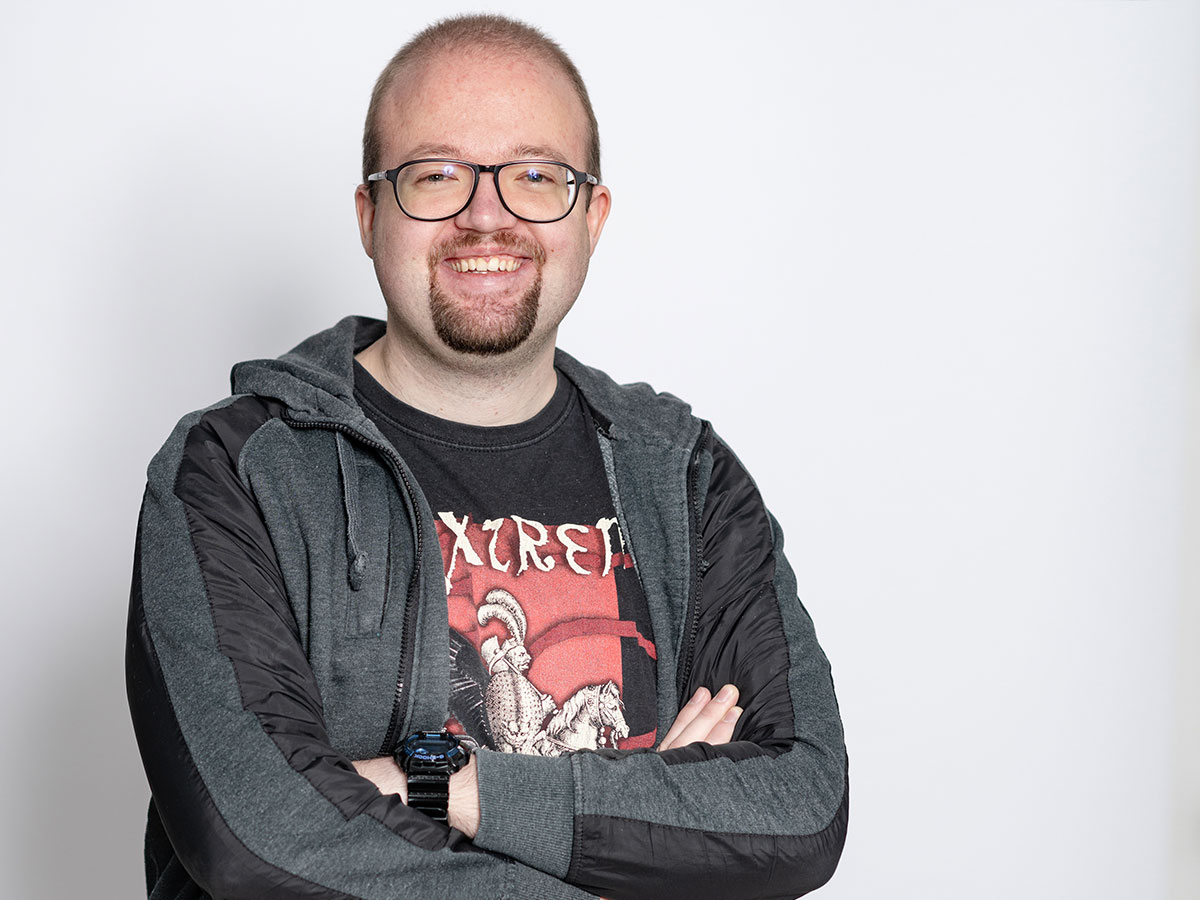 MY STORY
A friend of mine worked here previously and recommended the company to me. I then applied for an internship here three years ago, which I really enjoyed. After completing my final thesis, I then stayed on here at joblocal and have been working as a Software Engineer here for the past two and a half years.


MY EVERYDAY TASKS AT JOBLOCAL
In order to be able to work in software development, you need to be able to understanding programming and bring a little bit of technical and logical thinking into play. You also need to be open to new things and really enjoy trying out some crazy things too. Just like Lego, if you build something and it doesn't quite stand up on its own, you don't just give up - you have another go at trying to build it.

---
MY ABSOLUTE HIGHLIGHTS WORKING FOR JOBLOCAL
---
I'm not sure I can offer a single highlight, it's impossible to choose! But the summer party, Wiesn (Oktoberfest) and Christmas party are all highlights every year. And I guess all of the larger projects that we have chiselled away at too (such as the new front end, new application process or new search function). For me personally, joblocal stands for great fun, great features and real coolness :@)

---
WHAT'S IT LIKE
WORKING WITH ME
---
At lunchtime, I enjoying sitting at a table with colleagues from all of the other departments so we can have a chat about all kinds of things, and well as find out what's going on in the other departments as well. My colleagues can also enjoy and endure at the same time the fact that I love telling really bad jokes and am unable to keep them to myself!

---
MY DREAM CAREER AND WHAT BECAME OF IT
---
As a child, I wanted to be a fireman or an astronaut, so nothing unusual there. But when I really think about it, I always wanted to do something with computers, so I guess I'm living my dream!
---
WHO WOULD I REALLY LIKE TO SWAP JOBS WITH
---
To be honest, I wouldn't want to swap jobs with anyone, as I love doing what I do. If I had to, I'd maybe swap jobs with one of my team colleagues who does the same as what I do now..

---
WHAT WOULD I SAY TO MY 16-YEAR-OLD SELF
---
I would definitely tell myself not to embark on a course directly after finishing school.